Episodes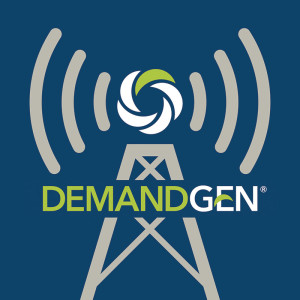 Thursday Mar 30, 2017
Thursday Mar 30, 2017
Scott Brinker sits down with DemandGen Radio Host David Lewis to talk about Scott's journey into marketing from his roots in computer science and video gaming to becoming the industry's self proclaimed "Chief MarTech." David asks Scott about what's in store of this year's MarTech Conference, and Scott also shares an update on his book - Hacking Marketing - along with a discussion on the rise of marketing operations as a role and function.


The two also geek out on what's happening across the marketing technology landscape and discuss other emerging innovations including AI and virtual reality which will no doubt give marketers new ways to target and engage audiences.


The program wraps up with Scott sharing some insights about ABM and other trends he's seeing in the MarTech landscape. You can also pick up some tips on the process for submitting your MarTech stack for the 2016 Stackie Awards at the MarTech Conference in San Francisco. Bonus: There's also a discount code for registering at the end of the podcast!